A Coastal American restaurant LOCATED IN A BEAUTIFULLY DETERIORATING NEW ORLEANS MANSION BUILT IN 1883
Cavan Restaurant and Bar feels like an upbeat, fun dinner party set in a 19th Century Garden District mansion. Our menu offers our expressions of classic Coastal American dishes incorporating the freshest locally-sourced ingredients. Our cocktail list is rooted in the classics but features our own drinks created also using locally-sourced ingredients. Our wines are boutique, old-world selections that are accessible and meant to be shared. At Cavan, we share the same love of family, friends and community as Terrence Smith, an orphan from County Cavan IR who immigrated to and eventually raised his family in this very neighborhood, did. Our happy hour is offered daily from 4-7pm and includes half off classic cocktails, glasses of wine, local beers and select appetizers. Cavan has been best described as "an Uptown restaurant with a downtown edge."
PARKING
WRBH 88.3 Radio Station graciously offers their parking lot to our guests, located just across Magazine St from Cavan.
In addition, there is free parking along Magazine St., Foucher St., and adjacent streets.
Location
3607 Magazine St
New Orleans, LA 70115
Hours
Dinner
Sun-Th 5p–10p
Fr-Sat 5p-11p
Brunch
Fr-Sun 10:30a-3:30p
Happy Hour
4p–6p daily
PHONE
(504) 509-7655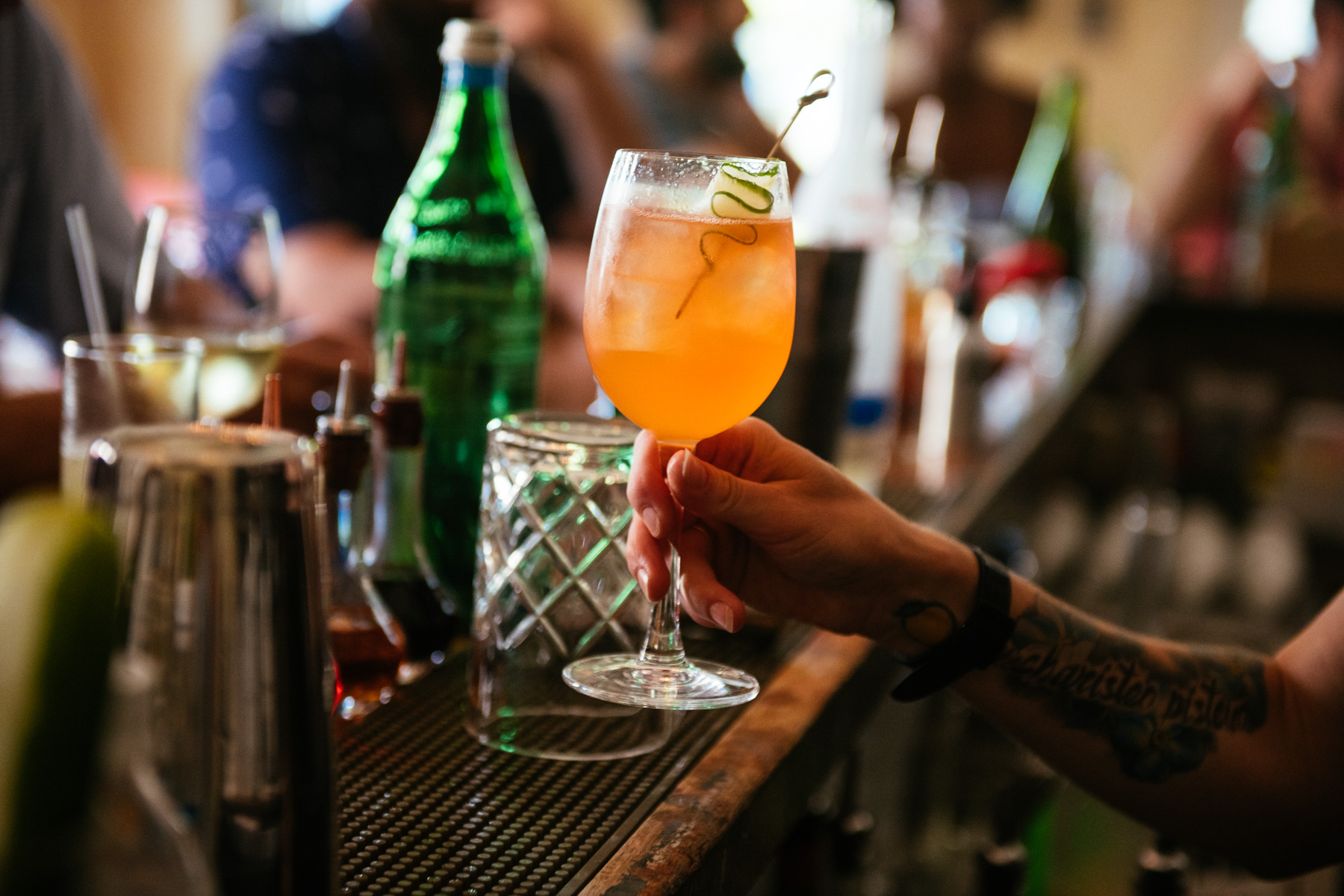 OUR BAR PHILOSOPHY
"We seek to bridge the chasm that exists between craft and comfort, by moving beyond what is necessary and what is not. In short, we want you to be as comfortable as you would be in your home, with friends. But now that you're here, we would like to share a few things we believe in. We are not artists, nor chemists - we are bartenders, and that shouldn't be taken too seriously. We believe our drinks and wine should be fun and foster camaraderie amongst family and friends. There are, however, things we do take seriously...We don't
garnish our drinks with needless fodder. We recycle all of our trash: our plastic, glass, aluminum, cardboard, & paper. You won't find any black plastic stirrers that end up on the bar and in the trash (we like turtles, too). We grow our own herbs and our wine tends to be hand-picked, dry-farmed, sustainable, either organic or biodynamic (or both), and representative of the place from which they come - wines with typicity, if you will. Of course, we support local products first. And we want you to have a good time. Drink with a purpose." - Matthew Gardner, Bar Director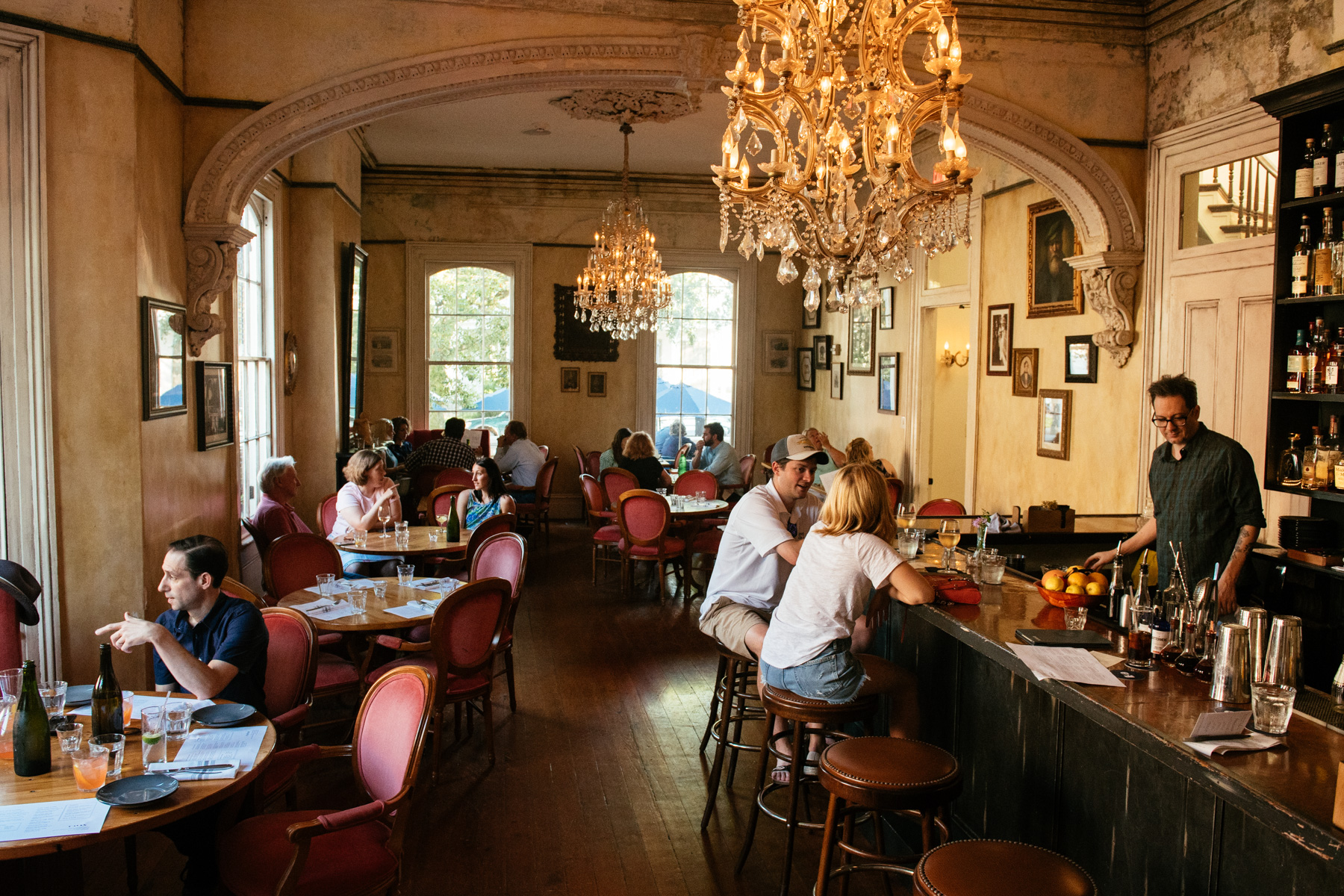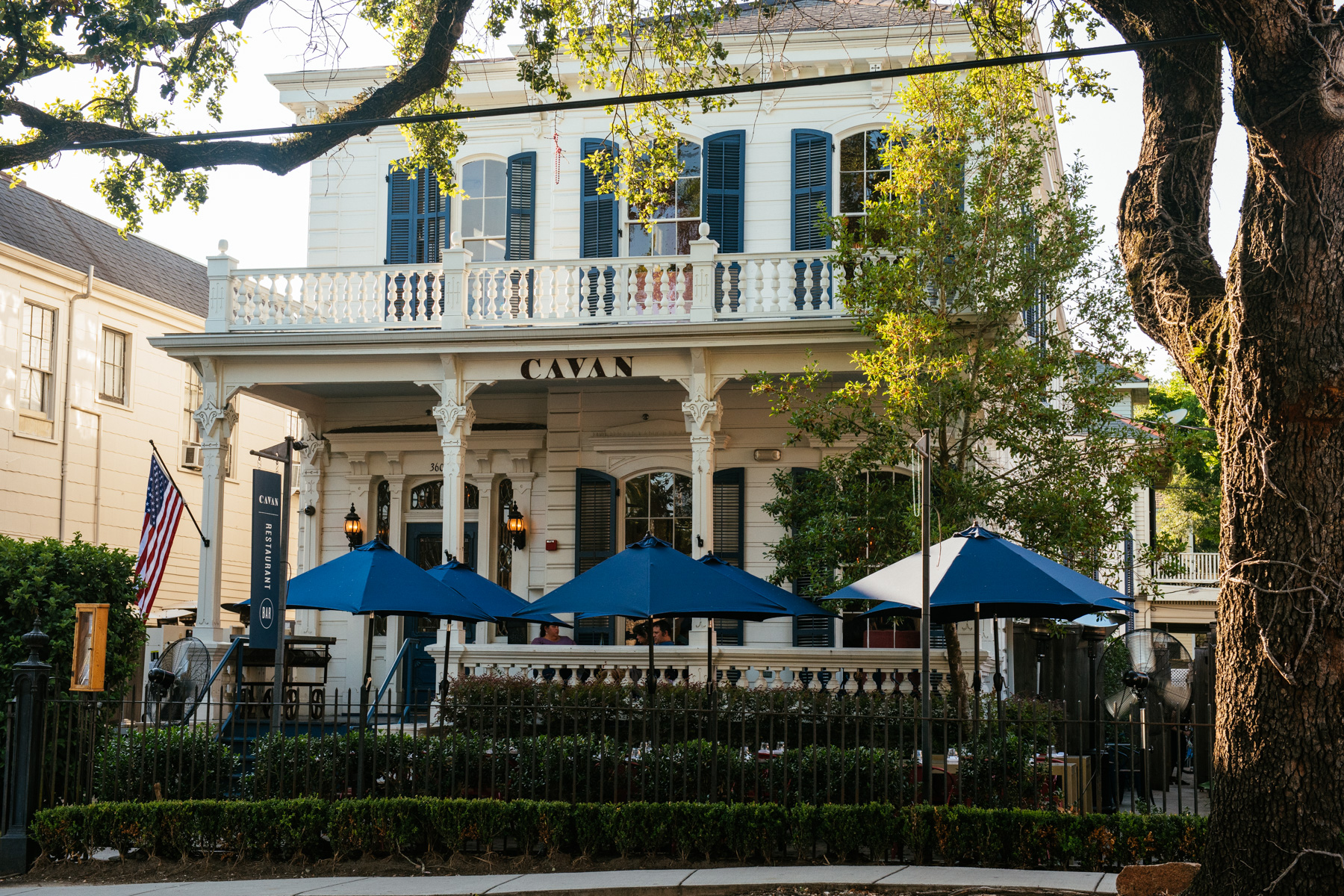 Walk-ins are encouraged at any time. We have an excellent bar for waiting and serve the full menu at the bar. We seat on a first come, first served basis.
PRIVATE DINING
Thank you for your interest in Cavan Restaurant for your upcoming event. We offer private bookings of the entire restaurant or of any individual dining room for day or night time events. You can submit a request to book a large group non-privately to info@cavannola.com.